Welcome to
Dermatology Realm
Healthy skin is essential for feeling good and looking good. Whether you're looking for options to treat wrinkles, acne or unwanted fat, you can get a variety of medical and cosmetic skincare treatments for you and your whole family.
Meet Your Doctor
Dr. Adam W. Baker
Dr. Adam Baker is a board-certified family practice physician focusing on medical and aesthetic skin care. He combines expert knowledge with the latest technology for all of your health and beauty needs.
Meet Dr. Baker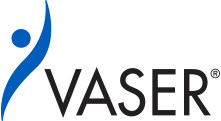 Germantown Patients Love Their Skin
My friends have told me my skin looks a million times better since I've been coming here."
- Melanie
"You just look refreshed, younger, and you feel more confident in your appearance."
- Emily
"It's extremely convenient, extremely easy, and I don't think I've ever been in the office longer than 10 minutes."
- Ryan
From The Blog
PRP for Hair Loss
Hair loss is often an uncomfortable topic for those who experience it, but the team at Dermatology Realm is here to help. PRP injections for hair loss are shown to reverse the effects of low follicle growth, leading to a fuller, healthier head of hair. Our skin professionals are experts in treating hair loss, so Read More